Reading time: 5 minutes
When we think of garden patios, raised wooden decking or paving slabs may come to mind - creating an area designed for outdoor entertaining, or a space to relax, alfresco. If you don't have a patio but are considering it, you might have found these options just outside of your budget, or not right for the space you have available. With this in mind, a gravel patio is a truly versatile and cost-effective alternative.
The beauty of having a gravel patio is that you can fit them anywhere in the garden - any shape or size! It's also a great natural form of drainage, as water will run off between the gaps in the stones. Gravel patios don't have quite the same logistical issues regarding space that wooden decking or concrete paving slabs bring, especially for awkward parts of the garden. With a few tips and tricks you can really personalise your patio.
What kinds of gravel can I use for a patio?
When thinking about using gravel for patios, the size of the stones are important. Too large and they might feel uncomfortable underfoot. Too small and you'll feel like you're sinking, as the stones will slip under the pressure of your feet. The ideal size of stone is around 20mm. This size binds together better than smaller stones, offering more stability. Slate chippings also help to stabilise a patio, offering a levelled surface.
What colour gravel should I use for my patio?
Gravel comes in a variety of shades and types, which gives a lot of choice when looking for a way to add individuality. A scattering of mixed-colour gravel stones creates an unfussy, simple patio layout, either covering a wide area or used as a border. For a sophisticated and contemporary look, dark coloured gravel (especially slate chippings) looks rather striking. This is especially true after a light shower, which brings out the darker tones. You could think about going for a Mediterranean look with pale gravel stones.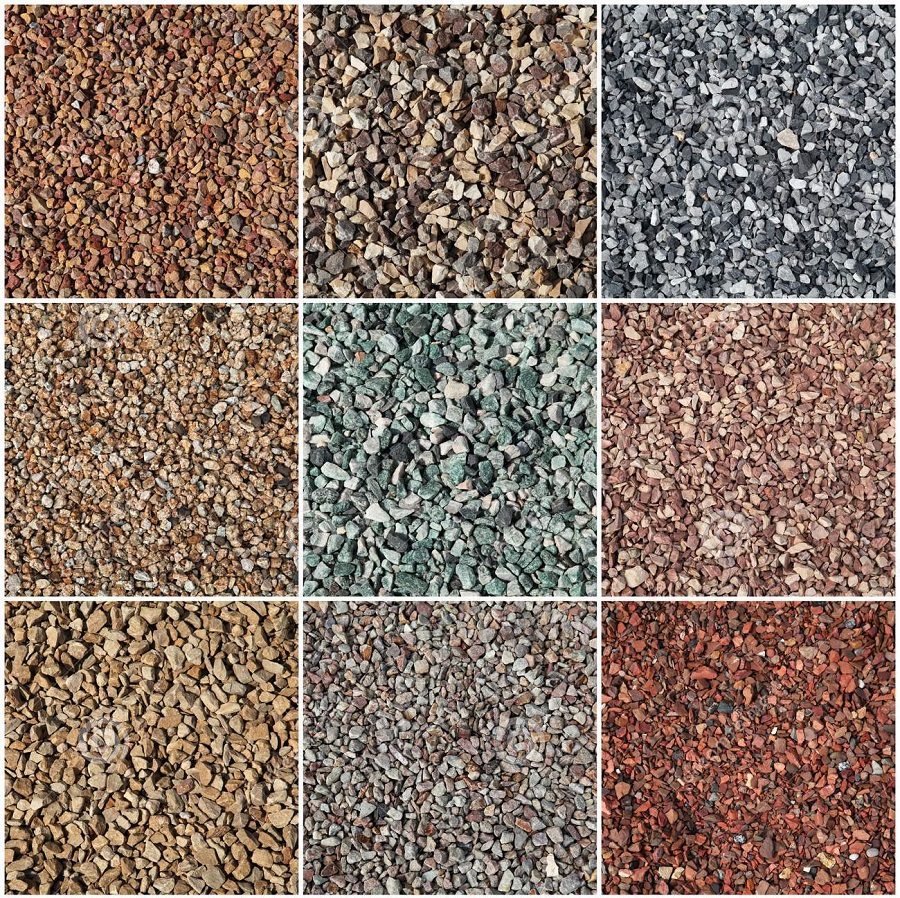 Pot plants for your gravel patio
While it's possible to introduce some plants to grow in gravel for a low maintenance garden idea, a gravel patio can be left without planting. This way it stays as a flat surface with more space for entertaining and placing furniture. However, the addition of pot plants can really help to create more character, setting a particular theme.
As we've mentioned when using light-coloured gravel, you can create a sense of the Mediterranean. By adding pot plants such as palms, or bay leaf topiary bushes, they can really set the scene. Alternatively, with darker stones, you can play with much bolder colours, as well as adding lighter plants for contrast.
Gravel patio furniture, lighting and other features
The first thing you might be thinking when it comes to adding a table and chairs is 'Will my furniture sink in gravel?' It is possible for furniture, or other heavier items, to sink a little. The best method of dealing with this is to add some paving slabs to help create a surface that can stop thin legs or bases dropping between the stones.
As you enjoy your patio into the evening, there's no need to stop when the sun goes down. Simple spiked garden lights offer illumination to hold back the dark. These can easily be installed around the edges of the patio. However, if you have a weed-proof membrane under your gravel, take care not to pierce it. If you do, just keep an eye on the weeds that may sprout from the spot.
The beauty of a gravel patio is that you can add features in keeping with the simplicity of the stones. Relaxing water features with rocks and pebbles fit in seamlessly. Alternatively, rustic elements such as railway sleepers, can be used in a variety of ways, such as raised beds or seating. To give you a little more privacy, you can use trellis panels, which provide a cosy enclosure without blocking too much light.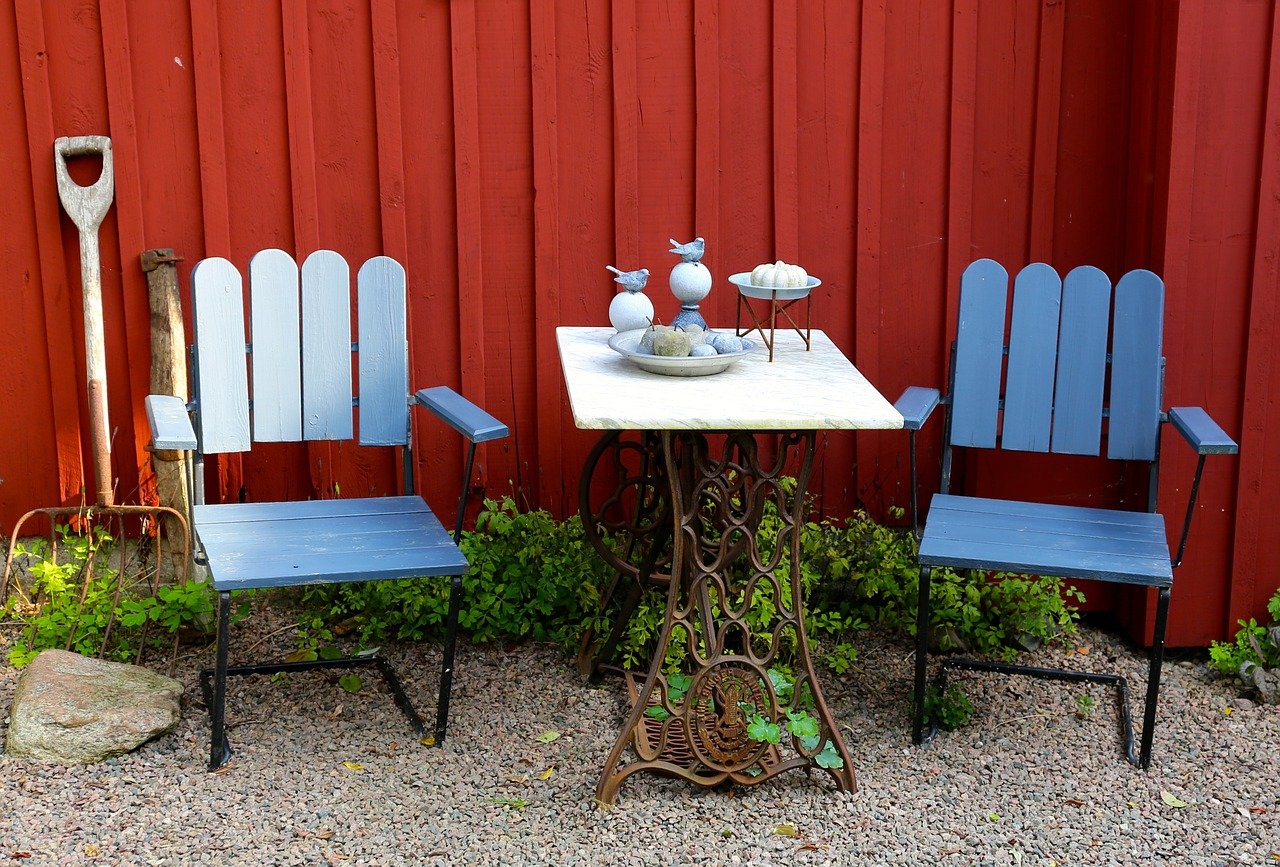 There are so many options for creating your own personal oasis in the garden, and we have more help and advice for you to do just that. Explore our landscaping advice at Trade Corner.
Disclaimer: The information contained on this page is intended as an overall introduction and is not intended as specific advice from a qualified professional. Travis Perkins aims to avoid, but accepts no liability, in the case that any information stated is out of date.