Can you put hot pans on laminate worktops?
Laminate does tend to be heat resistant up to 180 degrees. Although, it is advised that you use a protective barrier, such as a trivet, as a resting place for 'oven fresh' pots and pans. This is because the laminate is glued to the substrate and once it's exposed to heat, this glue will melt, resulting in the substrate and laminate separating. If this happens, your laminate countertop will be ruined.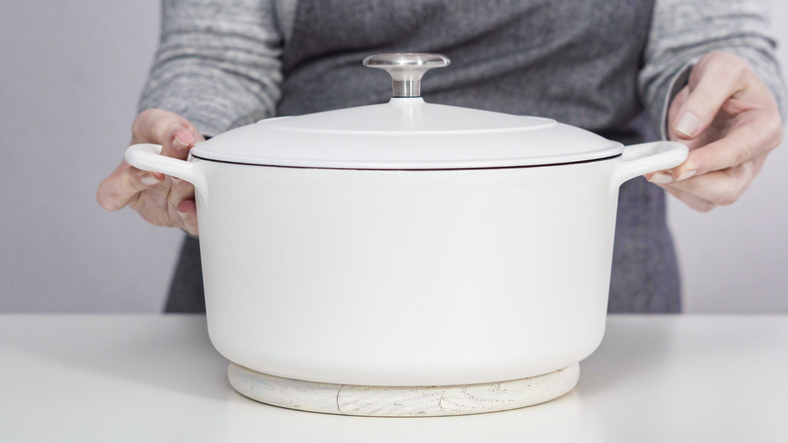 Can laminate worktops be resurfaced?
The best part about laminate worktops is that if they are damaged (or you simply fancy a change in kitchen style) they can be very easily resurfaced! Resurfacing your laminate worktop can restore your countertop to a like-new feel and condition.
We recommend any resurfacing to be professionally done. As well as resurfacing, you can refinish your kitchen laminate countertop with enamel or latex paint. Applying a special bonding agent and several coats of high-tech acrylic can restore your laminate countertop to an excellent condition.
We hope that this helped you understand how to care for your laminate worktop. For more advice you can check out our kitchen worktop buying guide.
Disclaimer: The information contained on this page is intended as an overall introduction and is not intended as specific advice from a qualified professional. Travis Perkins aims to avoid, but accepts no liability, in the case that any information stated is out of date.
Always refer to the manufacturer's guidance for installation instructions and product maintenance.