Making shapes
Your standard square or rectangular shapes might not cut it when you're looking to add a little of your own personality to your outdoor area. Thankfully, you now have the choice of many different shapes, sizes, colours and textures to choose from.

You could mix-and-match a variety of shapes to create something really unique, or add an array of colours together with outdoor lighting to liven up an entertaining space. There are so many options for you to put your own stamp on your property.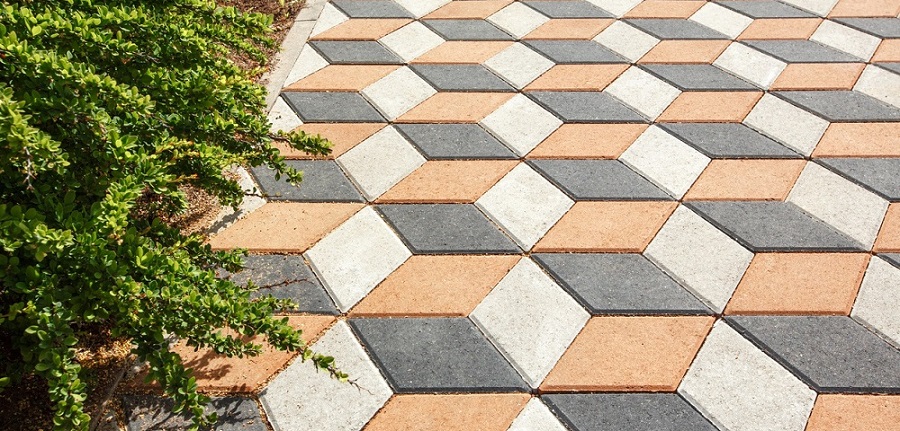 Space it out
When you're updating your garden patio, don't feel like you have to have a solid area using just flagstones. Why not create interesting features to add interest to your garden, such as paving slab stepping stones. These can be bedded directly into your lawn or make them part of the paved area by filling in spaces with decorative gravel. Or think about creating a decorative border with slate chippings and adding colour with plants and shrubs. The world is your oyster with a little imagination!

We hope this article has inspired your paving project. So whether you're looking for rustic Indian sandstone, contemporary porcelain paving, low-maintenance aggregate, or the more traditional decorative concrete paving stones, Travis Perkins has everything you need to complete your garden patio.
Don't forget the jointing compound and edging for a crisp finishing touch!
Disclaimer: The information contained on this page is intended as an overall introduction and is not intended as specific advice from a qualified professional. Travis Perkins aims to avoid, but accepts no liability, in the case that any information stated is out of date.
Always refer to the manufacturer's guidance for installation instructions and product maintenance.