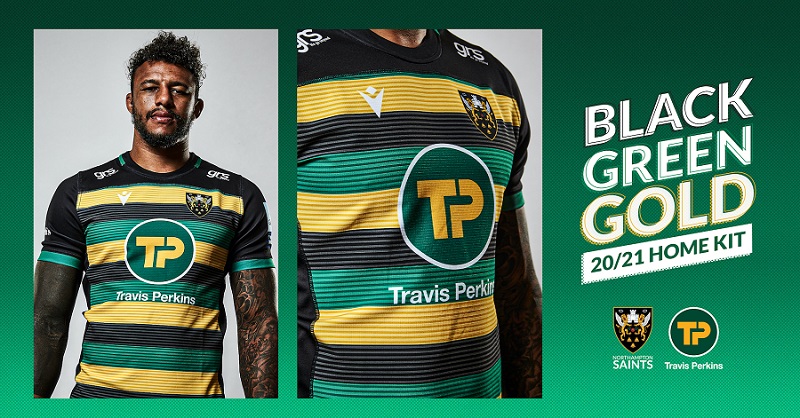 Travis Perkins and Saints celebrate 20-year partnership with a new shirt
Travis Perkins are very excited to announce that, for the upcoming 2020/21 season, we will return as main sponsor for the Northampton Saints - featuring on the front of their new kit shirts. This is to celebrate the 20-year anniversary or our partnership.
"This is one of the longest-standing partnerships in British sport, and we remain proud to continue our commitment to Northampton Saints, which is anchored in our distinguished heritage in Northampton and strong family values on both sides," said Nick Roberts, Travis Perkins CEO

"What's so great about our partnership is that it goes way beyond just having a logo on a shirt and extends to charity fundraising, and mental and physical wellbeing programmes for our colleagues."
Teimana Harrison, Club co-captain, added: "Pulling on a Black, Green and Gold jersey and running out at Franklin's Gardens remains an ultimate honour, and every year all the players are excited to see the kit we get to wear for the new season."
Read the full article and get your hands on the new kit! Northampton Saints launch new 2020/21 home kit.