Reading time: 2 minutes
Macmillan Cancer Support Garden Awarded Silver
This year, Travis Perkins teamed up with Homebase to supply the materials and funding to support the 2022 Macmillan Cancer Support Garden at RHS Hampton Court Palace Garden Festival. The Legacy Garden, named Gift the Future, was created by Sean Pritchard to celebrate the kindness of others who leave a gift in their will. This gift gives hope for people living with cancer - a gesture that generates vital income for Macmillan and supports the fantastic work they do within our local communities.

The garden has been awarded a silver medal from the RHS and features a symmetrical design with block paving around the parameter - outlined with hedging and topiary. The seating area gives view to a central water feature of two ponds, which adds the finishing touch to the tranquil space.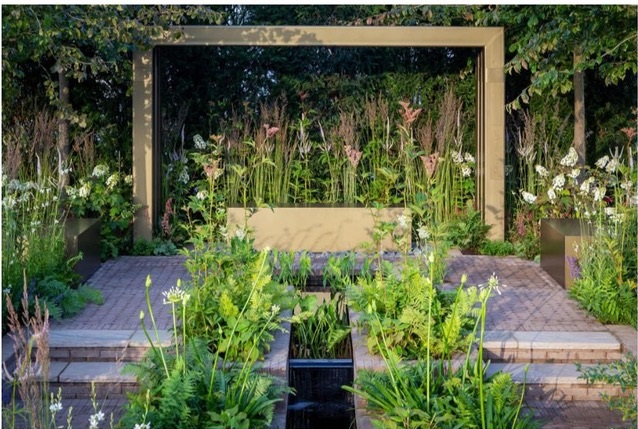 Over a third of Macmillan's income comes from the generosity of people leaving a gift in their will. Without this kind support Macmillan would struggle to continue to give the amazing support to people living with cancer and their families.