Reading time: 2 minutes

As the market-leading supplier in building materials, Travis Perkins is set to invest in 50 new branches nationwide - creating hundreds of new jobs. In addition to this, 19 Benchmarx Kitchens showrooms will be opening in 2022.

The five-year expansion plan will benefit customers with a better service, an extended range of products and delivery options - not to mention that each branch will have its own tool hire service.

2021 saw two new Travis Perkins branches, four relocations, nine Benchmarx showrooms, and 16 branches underwent major refurbishment. The first new branch was at Martlesham Heath, covering two acres and creating 16 new roles. The second branch opened in Farnborough, this time creating 21 jobs in the local area.

The expansion plan, and introduction of more Benchmarx Kitchens showrooms into Travis Perkins branches, is to give customers the convenience of getting everything they need all under one roof - using the same account too.

An industry-leading mobile app - the TP App, also launched in 2021. It was designed to give customers a better experience when checking stock and ordering while out and about. So far the app has proved very successful with nearly 200k downloads to date. The TP App continues to evolve, giving customers better functionality and management of their accounts on the go.

Kieran Griffin, managing director, says; "As a business, we are committed to investing in our branch network to help us achieve our overarching goal to efficiently service our customers. Our goal of opening up to 50 new branches over the course of five years will enable us to do that.
"This investment sits alongside our digital expansion so whether our customers want hands-on colleague experience or a totally digital interaction, our site modernisation and digital expansion plans mean we will continue to be best placed to serve them."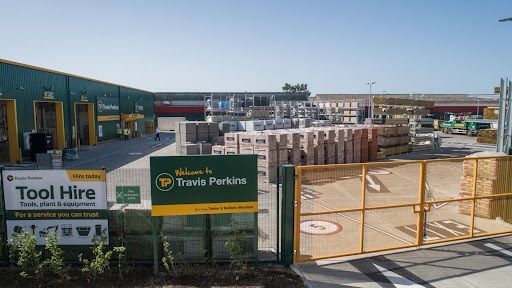 Visit our Trade News hub for regular updates about new branch openings, showroom installations and more, so come back soon!